24" Whirlpool Quiet Dishwasher with Heated Dry and Factory-Installed Power Cord - WDF331PAMS
24" Whirlpool 59 dBA Quiet Dishwasher with Heat Dry - WDF331PAMB
24" Whirlpool 59 dBA Quiet Dishwasher with Heat Dry - WDF331PAMW
24" Whirlpool Quiet Dishwasher with Heated Dry and Factory-Installed Power Cord - WDF331PAMS
24" Whirlpool Quiet Dishwasher with Heated Dry and Factory-Installed Power Cord - WDF331PAMS
WDF331PAMS
Key Features
59 dBA
Heavy Cycle
Normal Cycle
Quick Wash Cycle
Heated Dry Option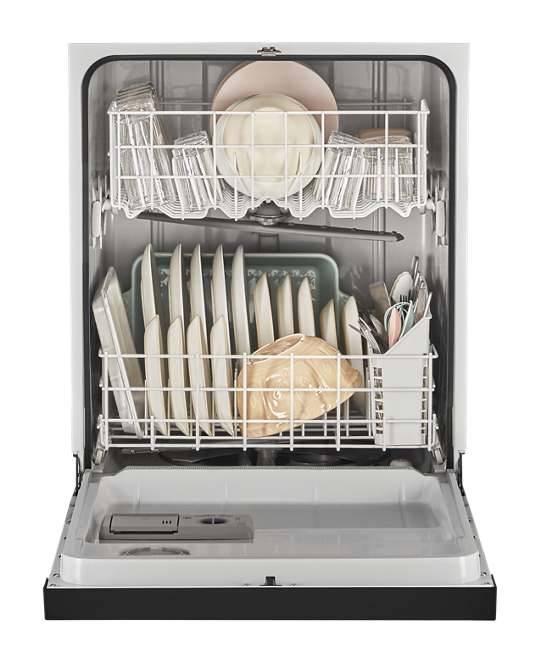 Product Description
Quiet Dishwasher with Heated Dry and Factory-Installed Power Cord
Clean dishes with a 59 dBA quiet dishwasher. A Heated Dry Option gives you clean, dry dishes straight from the dishwasher while a Heavy Cycle eliminates heavily soiled messes. This fast dishwasher includes a Quick Wash Cycle that cleans dishes quickly and a Triple Filtration Wash System that filters food particles and cleans water between wash stages.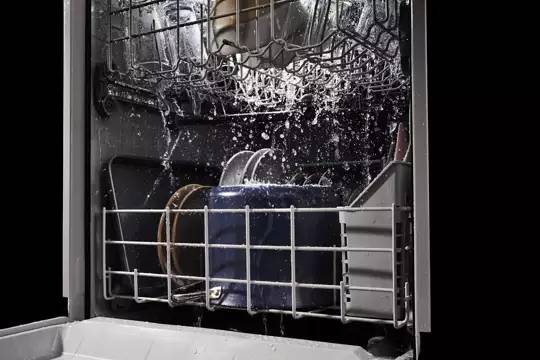 Heavy Cycle
A Heavy Cycle provides extra cycle time and takes care of heavily soiled messes and hard-to-clean dishes.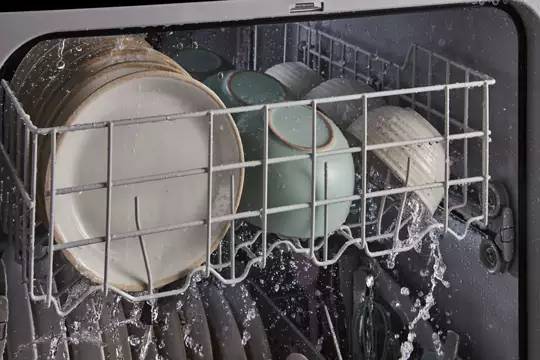 Normal Cycle
Use the Normal Cycle for normal amounts of food soil to clean up leftover messes from your day-to-day meals.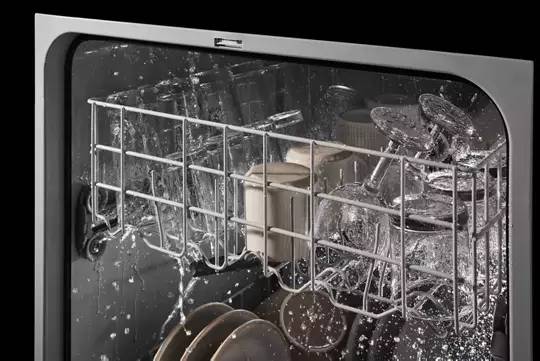 Quick Wash Cycle
Clean dishes fast with a Quick Wash Cycle that thoroughly takes care of plates and glasses when you need them done in a hurry.
Additional Features
59 dBA
Keep your kitchen quiet during cleanup with a dishwasher sound level of just 59 dBA.
Heated Dry Option
A Heated Dry Option allows you to use a clean, dry dish straight from the dishwasher thanks to added heat for drying.
Triple Filtration Wash System
Keep dishes clear of rinsed food particles with a Triple Filtration Wash System that uses a coarse filter to catch large soils, a fine filter to catch medium soils and a micro-fine filter to catch small soils between wash stages.
Room for 12 Place Settings
Holds up to 12 place settings including 12 dinner plates, salad plates, saucers, bowls, cups, glasses, knives, dinner forks, salad forks, small spoons and large spoons.
Overfill Detect
A float sensor inside the dishwasher will detect if too much water is in the tub and cut the power to the inlet fill valve to help prevent overfilling.
Factory-Installed Power Cord
The Factory-Installed Power Cord reduces the need for additional steps during installation. Simply connect and disconnect as needed; perfect for remodeling or managing properties with multiple units.
An American company for over 100 years
Whirlpool Corporation started in 1911 as a small company in Benton Harbor, Michigan. Today we are a global home appliance business selling products around the world. We are proud of our American heritage and ingenuity that have driven innovation for over 100 years.
Industry's Best Selling Dishwasher Brand1*
*Based on 12-month average of sales. TraQline 2021
1 Based on 12-month average of sales. TraQline 2016.
Eco Series
Designed with efficiency in mind. Saving you water, energy and money with quality wash and dry performance.*Compared to dishwashers meeting the minimum 2023 Department of Energy efficiency standards
Certifications
Energy Rating
270
Energy Star Qualified
No
Kosher Consumer Friendly
Yes
CONTROLS
Automatic Temperature Controls
Yes
Dimensions
Number of Place Settings
12
CONTROLS
Sensor
No
Last Cycle Recall
Yes
Exterior
True Hold Door
No
Toe Panel Color
Black
Features
Dispensers
Detergent and Rinse Aid
DETAILS
Built-In Water Softener
No
Number of Racks
2
Water Filtration
Yes
Number of Washarms
2
Cycles
Number of Wash Cycles
3
ELECTRICAL
Watts
60
Refinements
Features
Boost Cycle